After a long time, I loaded a short roll in my Olympus Pen D3, to test what I can get with the new scanner. This little camera is a favorite - it may be the easy ergonomics, simplicity, very light release, or whatever. Old Maitani knew a thing or two about camera design.
Took a walk on the beach last Saturday, here are two that came out more or less as intended. Wasted a few frames forgetting to take the lens cap out - should be more careful.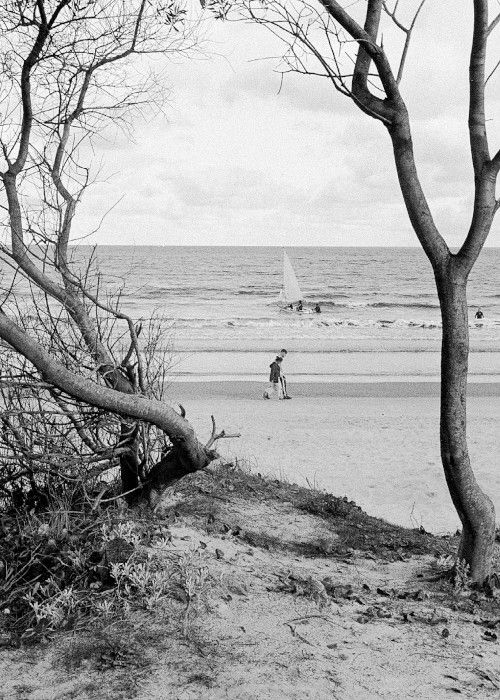 Central crop of the last one, at max scanner definition. That Oly lens has info to give beyond grain and scanning capacity!
Film was FP4+ in Beutler, not exactly the best for this test. I should try Delta or TMX next time.
Thanks for watching!